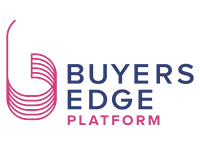 What is Buyers Edge Platform?
Buyers Edge Platform is a network of technology, procurement and GPO services that offer cost savings to hospitality organizations of all sizes. By leveraging the buying power of its members, Buyers Edge Platform is able to negotiate preferential pricing and contracts between suppliers and organizations that would otherwise be unobtainable.
What do I get out of it?
By joining the BEP network, you're able to take advantage of cost saving opportunities on everything from produce and meat, to non-food items such as paper and cleaning supplies. In addition to these opportunities, you'll also have access to the rebate program that allows you to get money back, simply for ordering products through participating manufacturers; and, you don't have to manually apply for the rebates, the platform does that for you.


Ready to start saving?